Our trip to Woodloch family resort!
We had an amazing weekend at Woodloch Pines Resort–  America's top rated all inclusive family resort! Woodloch is an incredible family resort with a very convenient all-inclusive option set by a beautiful lake in the pristine pine-covered hills of the Poconos, and an easy 2 hour drive from CT or NYC.
Traveling with two toddlers is something I usually dread, but since we weren't flying, and it was just a short car ride, it was so easy. You know only like 11 false alarm potty breaks, emergency donut stops etc.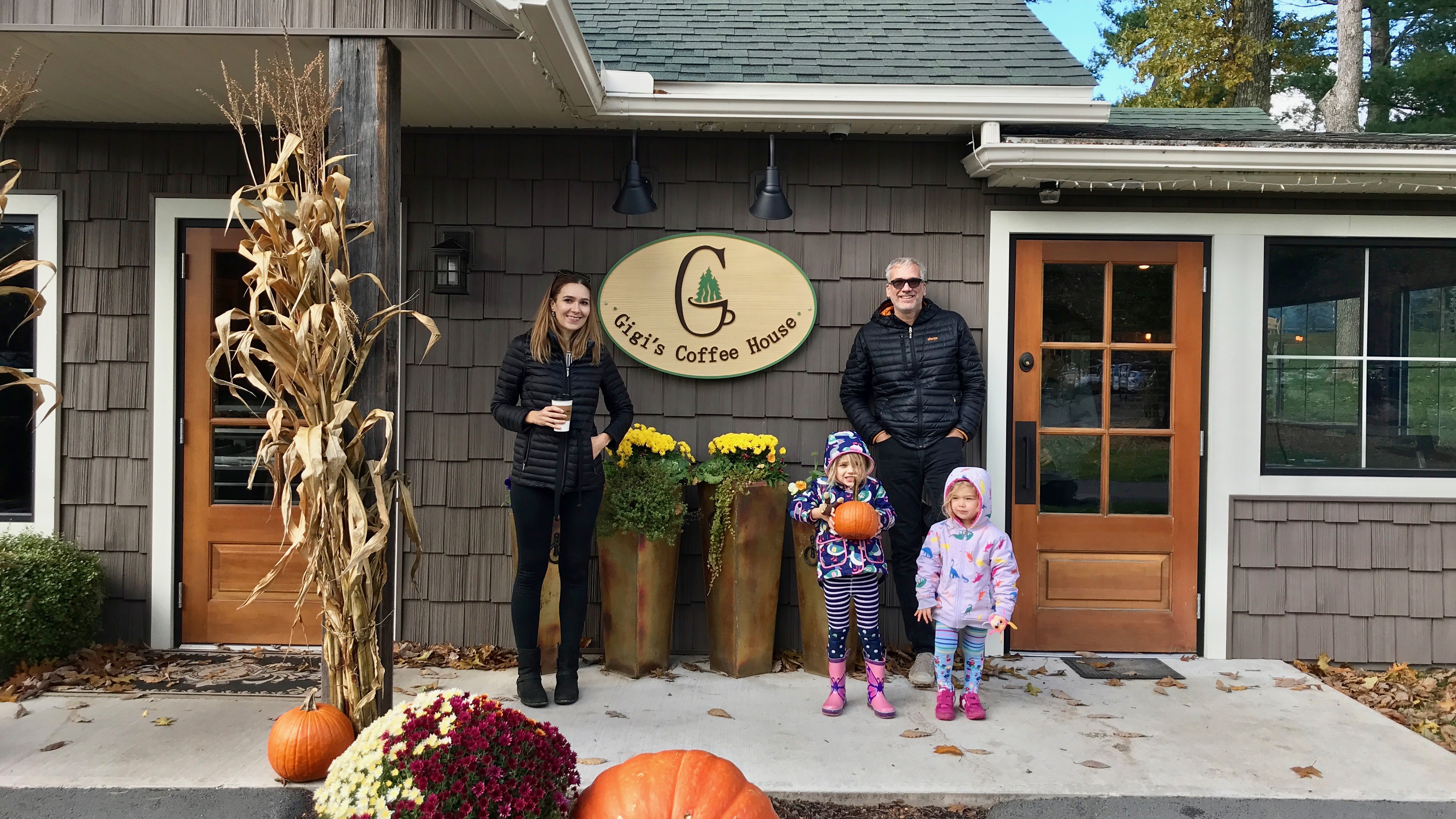 To be honest, I wasn't expecting to have a 'relaxing' weekend. As any mom knows, you're never off duty on the weekends, and while I wasn't having to 'work', going anywhere with two toddlers is some kind of stressful, and I was nervous about how the whole all-inclusive eating in the family dining room would go. Would there be epic public tantrums, would there be enough to do with the kids if the weather was bad etc. As it turned out I had a weekend of epic quality time with my girls, and an incredible spa experience at the adults-only Number 3 Destination Spa in the world, The Lodge at Woodloch.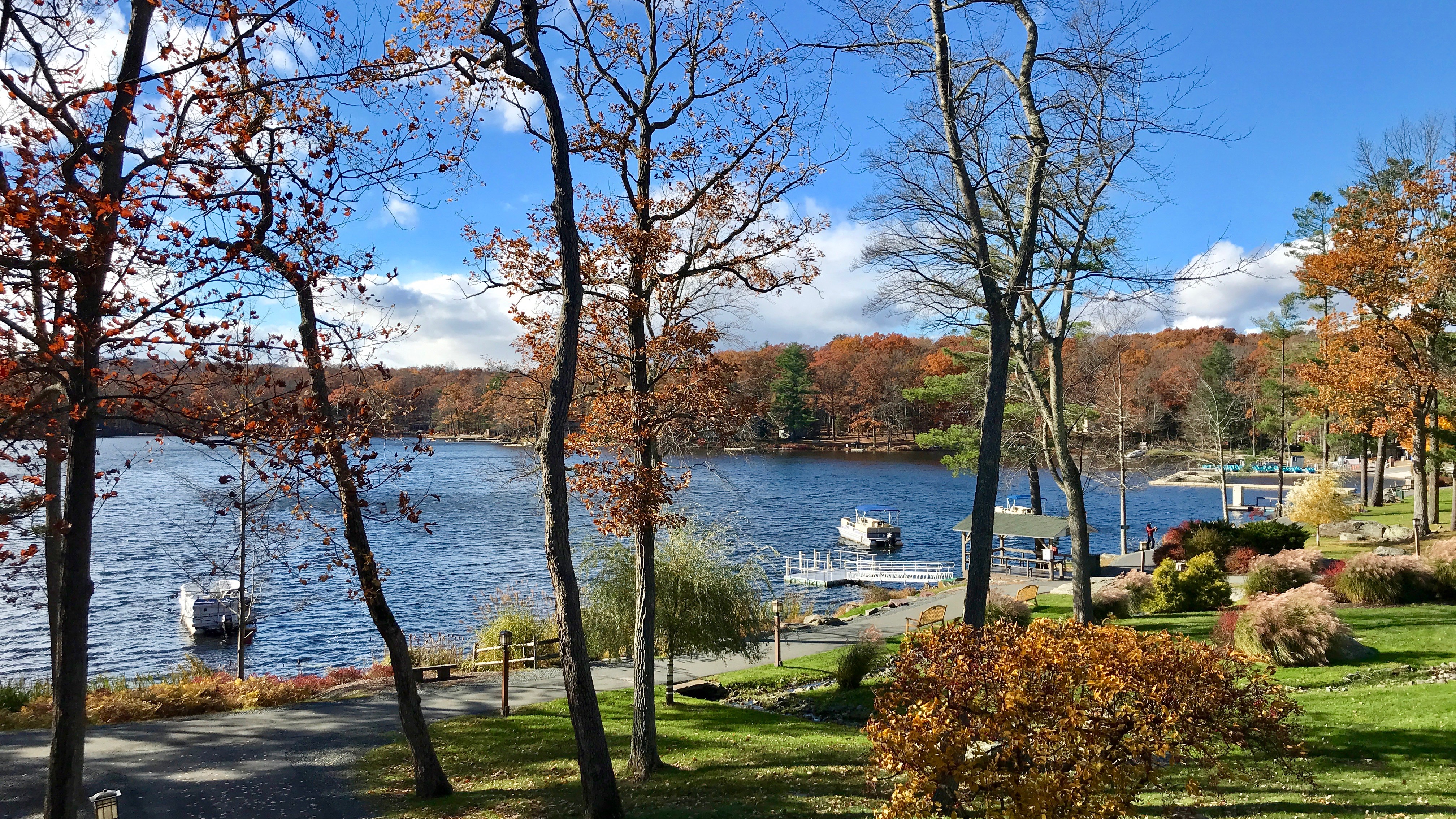 I was not prepared for the never-ending activities and amenities for kids at Woodloch. I mean it was incredible. There was pumpkin picking and painting, lego building, and clay making. They have an arts and crafts room, a kids club room for younger kids, a toddler room for the littlest ones, a pool with an indoor splash area and kids' hot tubs, and an enormous indoor playground, which is safely padded and netted, a multi-story behemoth called 'Woodloch Forest' that will tire out even the most active toddler.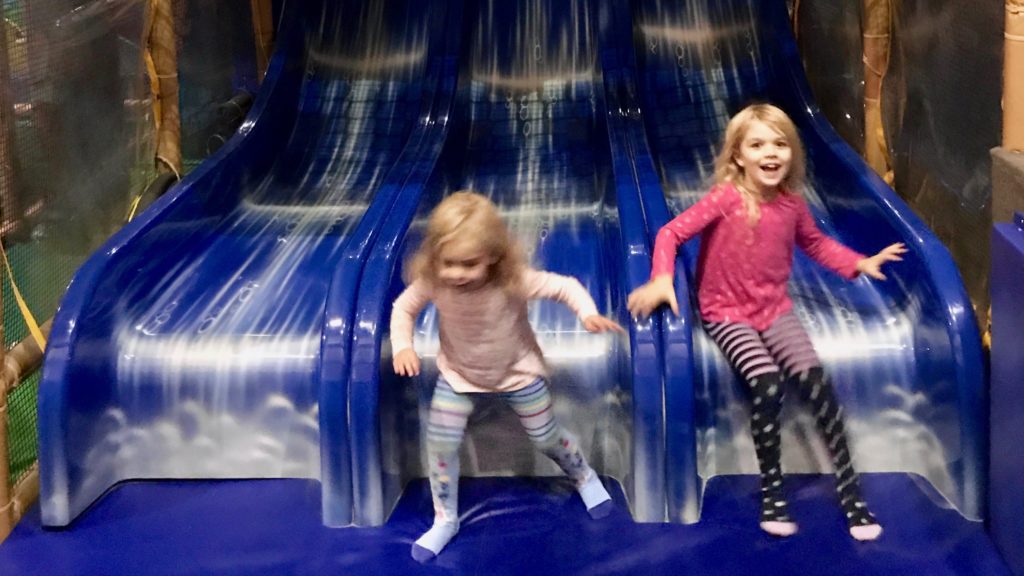 After dad checked it out with my youngest initially, both of my girls were able to navigate it and climb around on their own and they basically went wild doing loops and climbing to the top and then sliding down, while I sat there and smiled at the fact that they are finally able to play together without me hovering. Woodloch Forest was a lifesaver, we went there after dinner the first night, and came back several times after.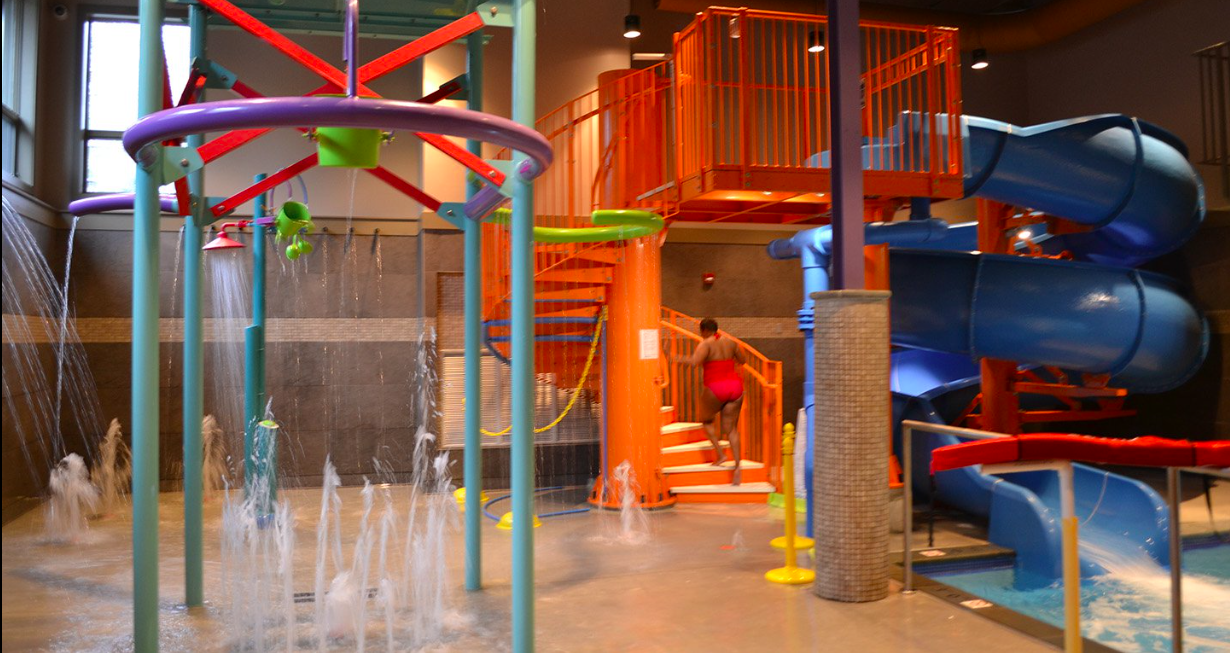 There is no such thing as bad weather at Woodloch. So even if it's cold and raining, there are indoor bumper cards, indoor faux ice skating, a basketball court, go kart track etc. And if it's nice there are a million things to do at the lake itself. We got to enjoy a beautiful boat ride on the Sunday which was glorious.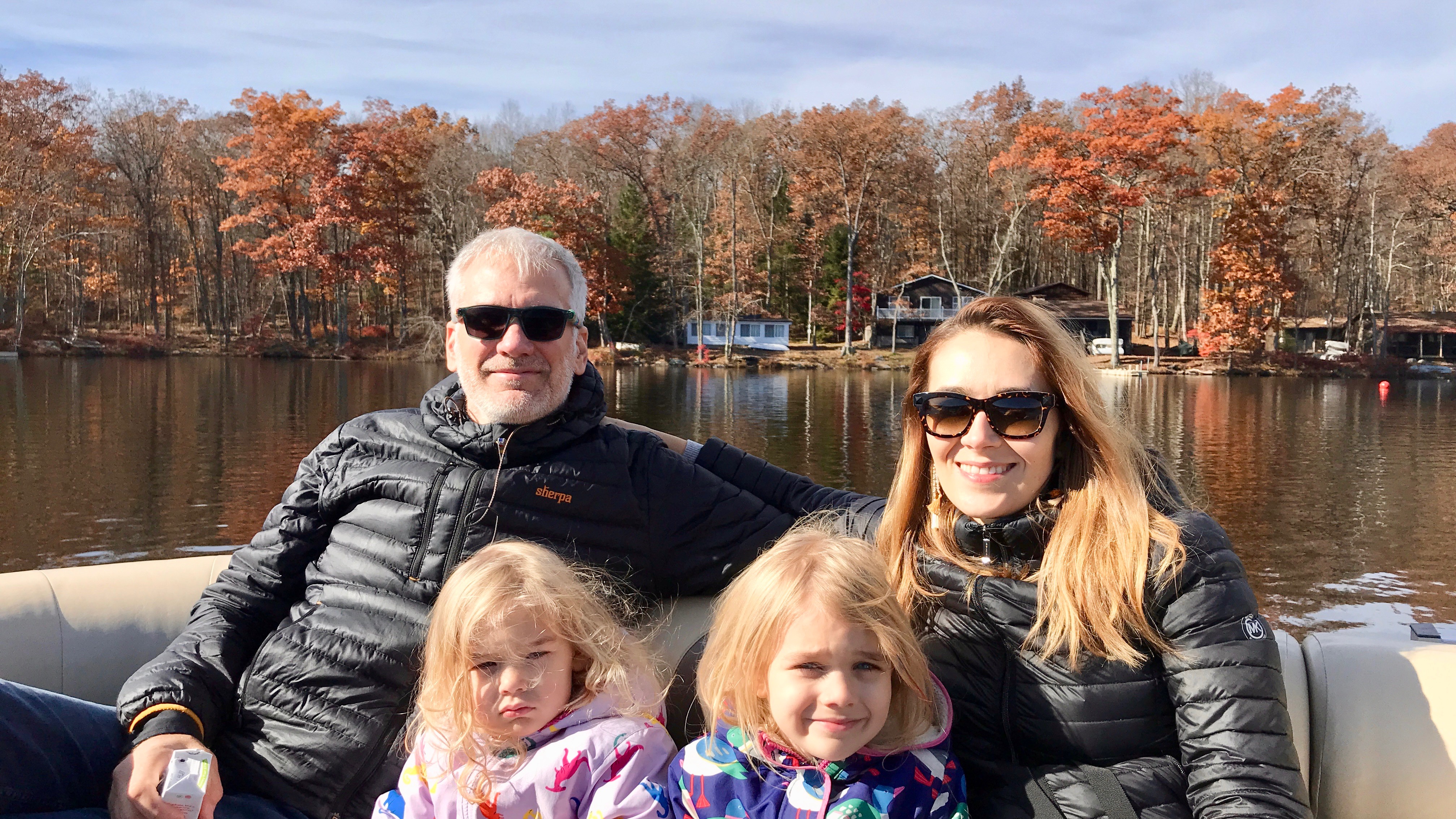 The other thing that really blew me away was the service. Every single person who worked there was smiling, and friendly, and actually seemed to love their job. We were assigned a family table in the main dining room and our server for the stay was Ms Sonia, the sweetest most attentive and thoughtful waitress of all time. I have a two and a four year old, and my four year old is a very picky eater. Sonia catered to her every whim, placed our orders as if she was reading our minds, and always made the girls and us smile with her affectionate service. The girls are still talking about her, and keep saying they miss Ms Sonia in Pennsylvania.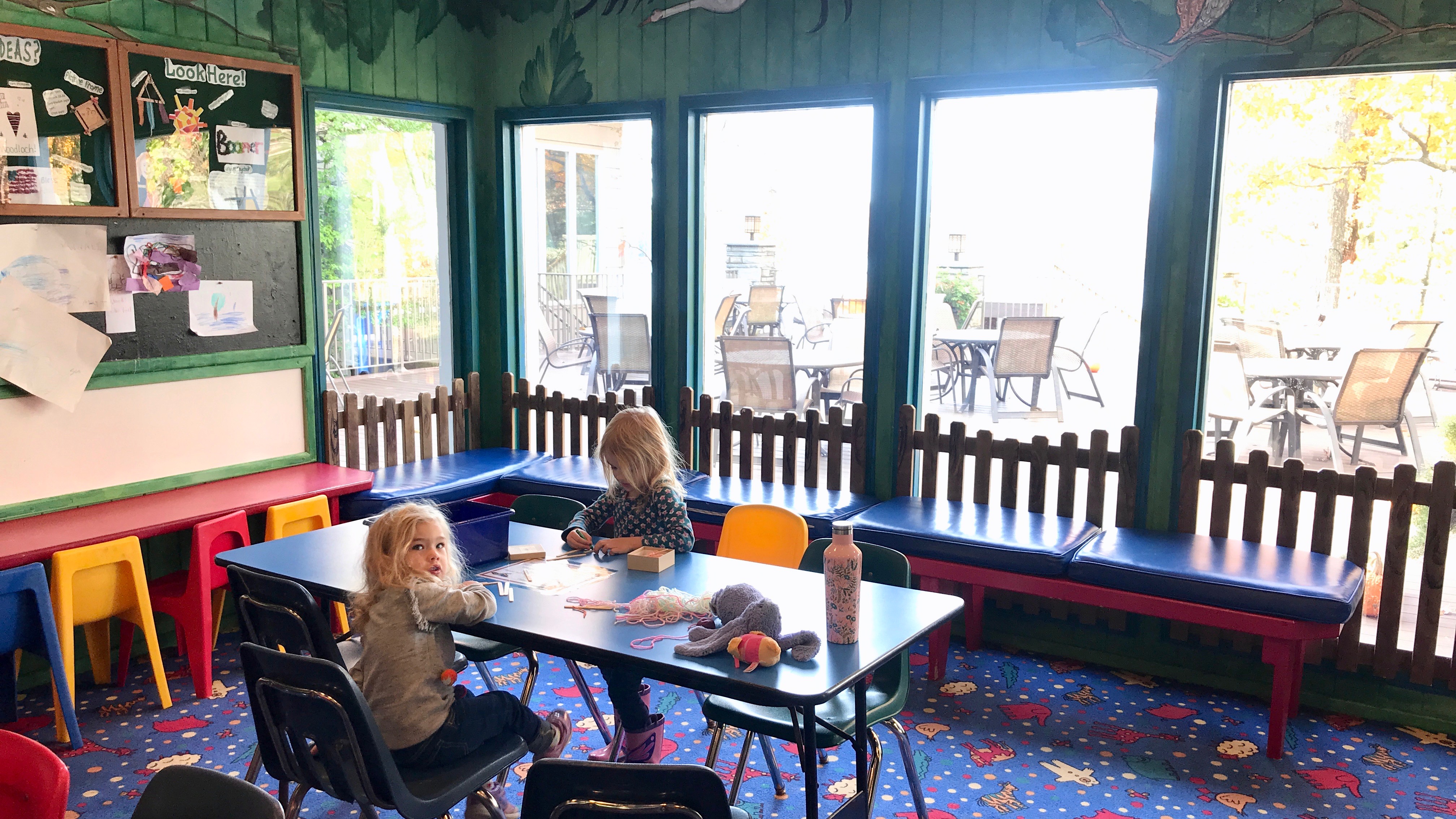 My kids also loved the fact that there were character appearances at breakfast, lunch, and dinner. From Paw Patrol's Marshall, to the Beast from Beauty and the Beast, to Scooby Doo, Elmo, and Winnie the Pooh, it was like Disneyland, and my girls loved it! And I really love the American Dream story of the resort, as it is still wholly owned by a family 60 years after it's founding in 1958. And the family members who work there shake everybody's hand as they walk into the dining room and come around to chat.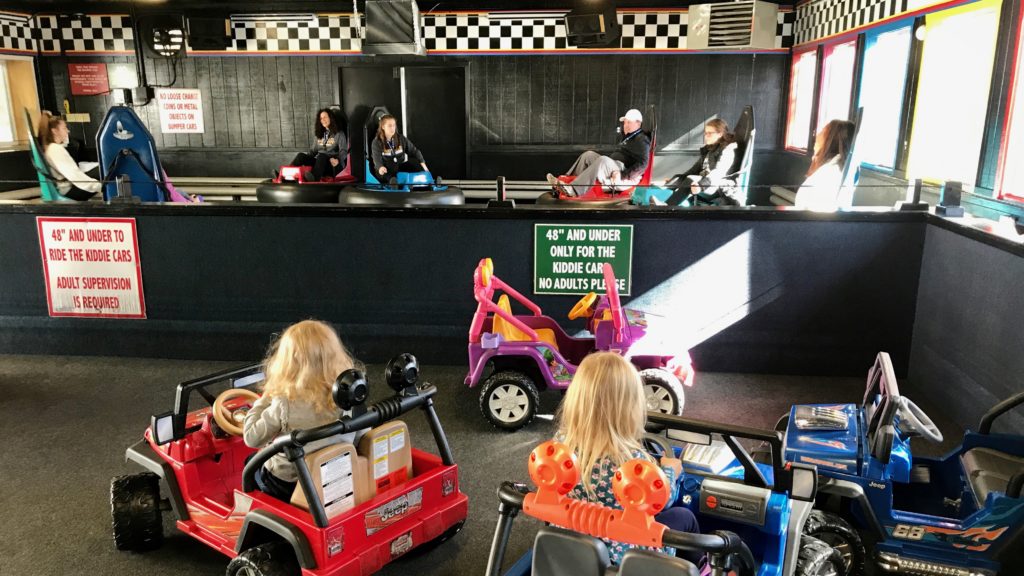 Having the all-inclusive meal plan really helped make it so relaxing and easy for us. I didn't have to worry about snacks or meals, and we got to enjoy family meals in a fun atmosphere in the rustic family style dining room with abundant food.
I also got to have my gourmet soy lattes at Gigi's Coffee House, which is an adorable cafe built on the spot where the founding grandmother's little house used to sit. The sprawling property of the resort is lovely and feels like a family camp, and it was beautifully decorated at every corner with pumpkins, mums, and gourds, and even though we were just beyond the peak of the fall foliage it was still stunning.
So…let's get back to my spa experience provided courtesy of the resort. My husband took the kids to the family pool while I spent three glorious hours getting pampered. You guys, I cannot tell you how great it was. First of all The Lodge at Woodloch is an incredible luxury adults-only property just a few minutes away from the family resort, and definitely on my list for a romantic getaway without the kids. The resort and spa is beautifully designed and really capitalizes on its serene forest and lake setting. From the coziest ever bathrobe, to hydrotherapy and an indoor pool, to all the amenities you could possibly need.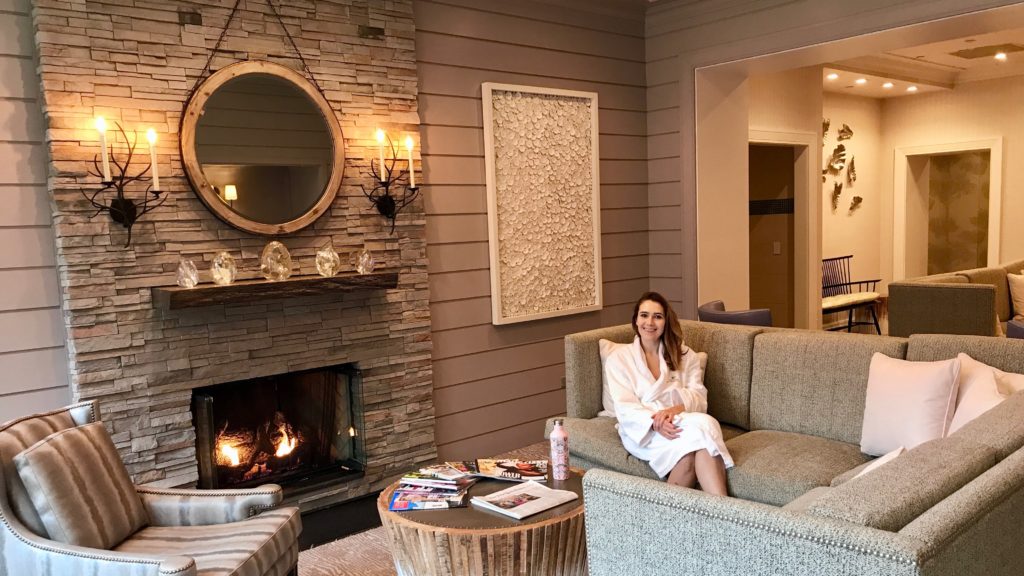 I had a 100 minute (!) treatment called Rosemary Awakening, and just listen to this: Our signature treatment, inspired by the healing properties of rosemary, begins with a stimulating body polish of rosemary and mint to cleanse and detoxify. Next, a full body massage with hydrating shea butter infused with warming essential oils of vetiver and lemongrass eases sore muscles, while you are gently wrapped to enhance relaxation. Finish with a luxurious scalp massage and invigorating foot massage to complete this awakening experience.
I mean, can you even? It was glorious, and my only challenge was not falling asleep during the treatment because it was so relaxing, and the massage table was warm, and as a working mom I'm usually in a permanent state of exhausted! After my treatment, I relaxed in the Whisper Lounge by a cozy fireplace under a plush blanket, while my amazing husband was dealing with potty emergencies and wrangling the girls for lunch… #sorrynotsorry honey. Then I washed and blew dry my hair in the Women's Retreat even though I didn't bring anything with me, they had everything I could possibly need.
Thanks for a wonderful weekend Woodloch! We'd love to come back in the summer to enjoy swimming in the lake with the kids, and without the kids to go on hikes on our own and enjoy a stay at The Lodge so I can go back to that spa!